"Can you make some parallax?"
Well, this is a question we quite frequently get from our clients. Since the innovative technique was firstly presented in 2011, it has become the most successful one so far for conveying sense of motion and 3D depth in a web design. The result? The digital world quickly fell in love with it, as it managed to push the user-experience up to a whole new level – more engaging, more enthralling, more seductive.
The significant wow-factor parallax effect contributed to web designs made everyone want to implement it in theirs. For many, it became the most essential trump card to win the user's attention over the competition. True, parallax could be quite spectacular but just like any other obsession, it carries the risk of backfire, if you overdo it. This is why we really wanted to give you a few tips (a.k.a BouTIPs) on the subject.
So, let's get started!

Will parallax impress your visitors
or totally mess up their experience?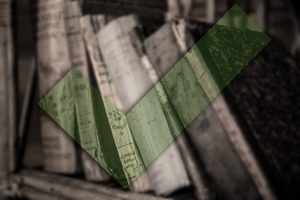 If you want to:
tell a story, or
lead the course of the user's attention,
the ultimate tool to impress!
Parallax is amazing for telling a story. It holds the power to occupy your site visitor's attention from the beginning to the end. Why? The parallax effect conveys to users a sense that they are continuously discovering new exciting elements. This keeps them intrigued and even addicted to keep scrolling until they reach the finale.
Quick BouTIP
Put a call-to-action or a signup form at the end of the story. People are most likely to become leads or convert when they are at their peak of excitement.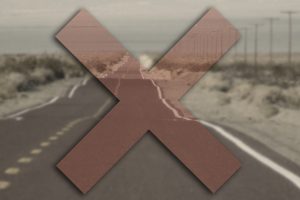 If you make your story too long:
Oops, a total mess!
In case you prolong your parallax adorned web page, you might lose the desired effect. A story should transfuse an idea into your visitors and excite them without overwhelming them. Why? The users may get bored from the long scrolling and bounce back before they reach the ending, thus missing the desired call-to-action.
Quick BouTIP
Be wise about the length of your story. Sometimes less is more. Also, put an additional call-to-action before the story finale to approach the impatient visitors.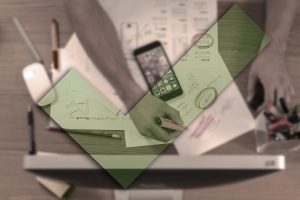 A collaboration between usability and effects:
Yes, it could certainly impress!
If you seek for returning visitors, you should definitely build your website on the skeleton of usability. Remember that visitor could be impressed the first, the second and even the third time they land on you, but eventually, if you engage them to return, they will expect more than gazing at your precious effects.
Quick BouTIP
If you want to imply on the functionality of your website, add parallax just on individual elements and make your essential content unimpededly accessible. This way your visitors won't be irritated every time they reward you with a visit.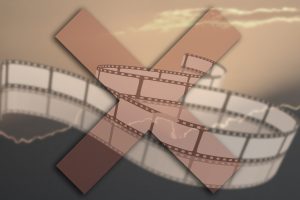 Long scrolling parallax intro to a functional site?
Red light, could turn out a mess!
Be certain that your visitors would appreciate to access their needed information in the quickest way possible. They don't want to take your journey or watch your story for a hundredth time.
Quick BouTIP
If you abide by having a parallax long scrolling homepage for a strong first impression, think about building a great functional internal structure of your website with enough inner pages to land your returning visitors on. This way everyone will be happy!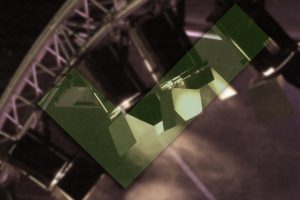 Presenting a new product?
A 3D parallax showcase can undoubtedly impress!
Nobody likes to read long descriptions and characteristics anymore, nor click on numerous photos to learn about new product. Why not make this process fun and exciting by using parallax? The users will be amused and informed in-and-out, while having fun exploring your product.
Quick BouTIP
The visual information is always better received, so don't be afraid to experiment with different parallax techniques, when presenting a product. Make the users feel that they already hold the product in their hands, own it, use it, enjoy it. The parallax effect could multiply your sales if you use it right.
Does parallax website mess up SEO and Analytics?
A lot of people associate the parallax effect with a single-page website. That is not necessarily the case. Concerning SEO and Analytics, any one-page website could rank badly. Why? Well, on one HTML page you only have one URL, one header, one meta tag, etc. and you are only indexed once in Google.
Quick BouTIP
Don't worry though! It is true that one-page parallax website could look absolutely complete. But if you want it to be a 100% SEO friendly, first build it this way and add the parallax effect later. This shouldn't affect your ranking results.
Is parallax still a mess for mobile devices?
Unfortunately, parallax effects still don't go along with most mobile devices. Considering that nowadays mobile media time exceeds laptop/PC internet browsing time, designers and developers should think of ways to present an adequate mobile versions of their parallax websites.
Quick BouTIP
Don't just count on parallax effect to be the only impressive feature of your website. Most users, who land on it via their mobile devices, will quickly bounce back if they don't find anything useful or interesting. Remember, that the parallax can only embellish your web design but it shouldn't be the pivot of it.
Overall, parallax is an awesomely intriguing web design technique, which is here to stay. If you use it wisely, you will have a powerful tool in your hands.
A way to impress?
Or a total mess?
Feel free to express…
…your point of view in the "Comments" section.