How does a redesign sound to you?
Exciting? Shiny? A magnet for new leads and customers? Not that we want to be the ones to break it to you, but the truth is that a new eye-candy webdesign could turn into a total fiasco. Marketing researches show that an overhaul to your website might not only cost you tons of time and money, but the end result might not be as satisfactory as you expected and could even worsen your conversions. So, thumbs up for the enthusiasm but if you want to be really successful with your new revolutionary web design, you need to put your feet on the ground and make a whole lotta research and planning, instead of crossing fingers and hope.
Even though luck is the last factor to count on, when pursuing a redesign, you have already been lucky enough to land on our guideline for a website makeover. So, don't take shots in the dark, just keep reading and discover how to be successful with your redesign. There are certain cases, in which a new design to your website is necessary indeed and since your gut feeling might be lying to you, we recommend that you check them all out. So the question we are about to answer to each one of them is:
Total website redesign:
The way to go or absolutely no?
Case 1: Very little traffic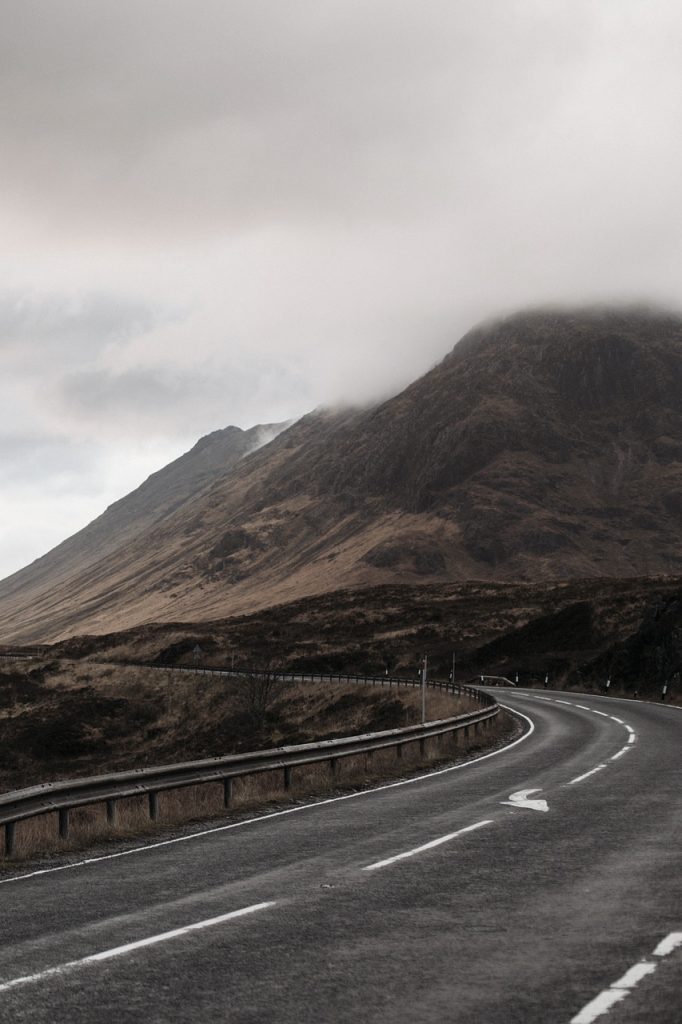 If your website is quite far from the aimed traffic, you will need to completely rethink its concept. Since the visits you get are very infrequent, you don't have a lot to risk if you completely change your digital appearance. In this case a radical redesign is totally the way to go!
Start by forming a great functional internal structure with many landing pages to bring organic traffic to your website. Add unique content and keep it fresh for your visitors by updating it on regular basis. Remember that your priority is to make your site functional. Your design should be modern-looking but don't be tempted to overdo it with many effects, such as parallax. The average user gets distracted very easily and even if you manage to attract a lot of traffic to your website, you may encounter another issue, caused by excessive webdesign – low conversion rate. This leads us to a case number 2.
Case 2: Low conversion rate
It's great that you've been successful at bringing traffic to your website but not so great if your visitors bounce back before they convert. Ouch!
If this is your case, the radical webdesign is a no-go, as you are obviously doing something right. Your task in this case is to determine at which point and why your visitors decide to drop-off. If you conduct a total makeover, you may never figure it out because you will most probably remove the good features along with the bad ones. And even a worse scenario – you may lose the traffic you are getting now.
The right approach here is to make continuous modifications to the parts of your website which might be failing you and observe the users' reaction. To do so, use heat-maps, click-maps and eye-track research. These tools will help you analyze your audience behavior and proceed with A/B testing, based on results. Prepare for a lot of testing.
For example, for a single element, such as a call-to-action button, you can try comparing different colors, fonts, sizes, forms, messages, positions, etc. We recommend that you spend at least one month testing one element for the most accurate results. Yes, it is a quite time-consuming process and you better equip yourself with patience. But the best part is that you will minimize your risks and the end results might even exceed your expectations.
Case 3: Outdated technology
If your website was build on outdated technology, such as Flash, or uses an obsolete back-end system, or was optimized for out-of-date browsers, you will most certainly want to redesign it. Since your website won't work on many devices (especially mobile and tablet), you are unintentionally disregarding a huge portion of today's users. What to do? Revolutionary redesign, using up-to-date technology, is totally the way to go!
Case 4: Not mobile-friendly
If your website is not mobile-friendly, you must know that you've been missing a lot of benefits. It's not a secret that most of today's users browse the internet via their smartphones. Not making your website responsive means losing a huge part of your audience. Your visitors might quickly bounce back if your website looks inadequately on their mobile devices. Also, a mobile-friendly webdesign is a must-have if you want to rank better on Google. 
So, if non-responsiveness is your only issue, you don't need to conduct a radical redesign. Making your existing site responsive will save you a lot of time and money, and will undoubtedly increase your website performance.
Case 5:  Not conveying the right message
Either you have switched businesses, or changed your image, or evolved significantly since your last website update, this means one thing – you have not been conveying the right message to your visitors. If this is your case, you are overdue for a redesign… or even re-branding. Every little detail in your brand, image and website matters for conveying the right emotion to your audience.
So, roll up your sleeves – you have a lot of hard work ahead of you.
Ready for a complete redesign? Go!